"Imagine if the whole human race had been looking through one eye for all of our existence and, all of a sudden, scientists gave us the ability to open up a second eye. You're not just getting more information, more data; you're literally getting a whole new dimension. You're getting depth and perspective, 3D vision. That's what Big Data is, not simply more information but a new way to see or extract meaning from a sea of information. Simply put, Big Data is giving us a brand new way to see things."
A Very Big Data Rabble
Coinciding with Big Data Week we've arranged a line up of speakers like never before.  Big Data Week is one of the most unique global platforms of interconnected community events focusing on the social, political, technological and commercial impacts of Big Data. It brings together a global community of data scientists, data technologies, data visualisers and data businesses spanning six major commercial, financial, social and technological sectors.

Speakers:
Gary Casham – Microsoft
Ian McCleod – WA Museum

Tim Heighfield – Researcher
Kevin Vinsen – SKA Project
Bryan Boruff – UWA
Paul Farrell – NGIS
Date: 23 April, 2013
Time: Doors open 5:30pm, Presentations from 6:00 pm
Location: 
Rubix Bar & Cafe
334 Murray Street
Perth
Format: A handful speakers, 10 mins each, usual rules.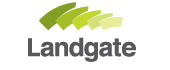 Registration: Attendance is free, but for catering purposes we need you to register!
We can't hold these events without the help of the greater Geocommunity, so if you want to get involved let us know! This event brought to you by the Perth GeoRabble team and Landgate