Posted: 13/3/2017 | Author: GeoRabble | Filed under: Blog, Events, Perth | Tags: Community, geo, geospatial,location, maps, networking, Perth, Speakers | Modify: Edit |Leave a comment
On the back of local Fringeworld action in Perth in February, Perth's geo-community and new friends got together for the first time in 2017 for Georabble Perth #18 – The Fringe Edition.
After local regular MC Nick Flett @mapguy83 recapped our rules of engagement – Dhan Prabu kicked-off the night by exploring Perth beers, BBQs and a bizzilion other curiosities with 'Maps with a Twist'.
Next-up, Suzanne Browne from a certain local water utility (see what I did there) asked us to re-think Perth's drainage reserves as usable space. Suzanne shared some great examples of 're-greening' what were formerly a bunch of wet holes in in the ground. Like all great things – so obvious!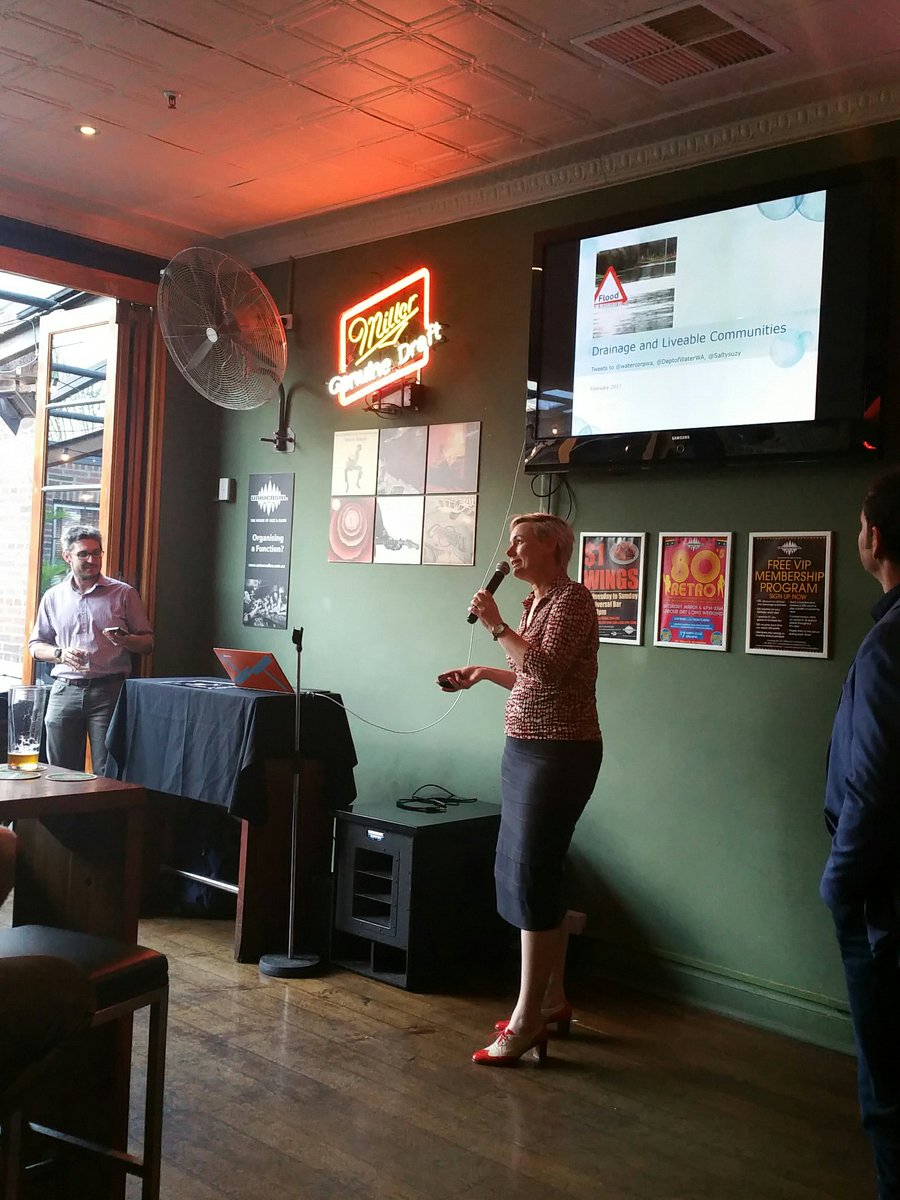 For a change of pace – Tom Lynch from our generous sponsor for the night, Amristar – turned spatial (and our heads) inside out. Tom brought us a whole new vocabulary with #eventsourcing and #eventingestion. A bunch of new tricks to squeeze more out of big(ish) data.
And to wrap things-up for the night, newcomer to Georabble, Santino (not the Godfather guy) Vitale shared his start-up journey with 'What Transpired'. It turns out plants are not just for decoration – they make great chemical samplers if you know how to read them.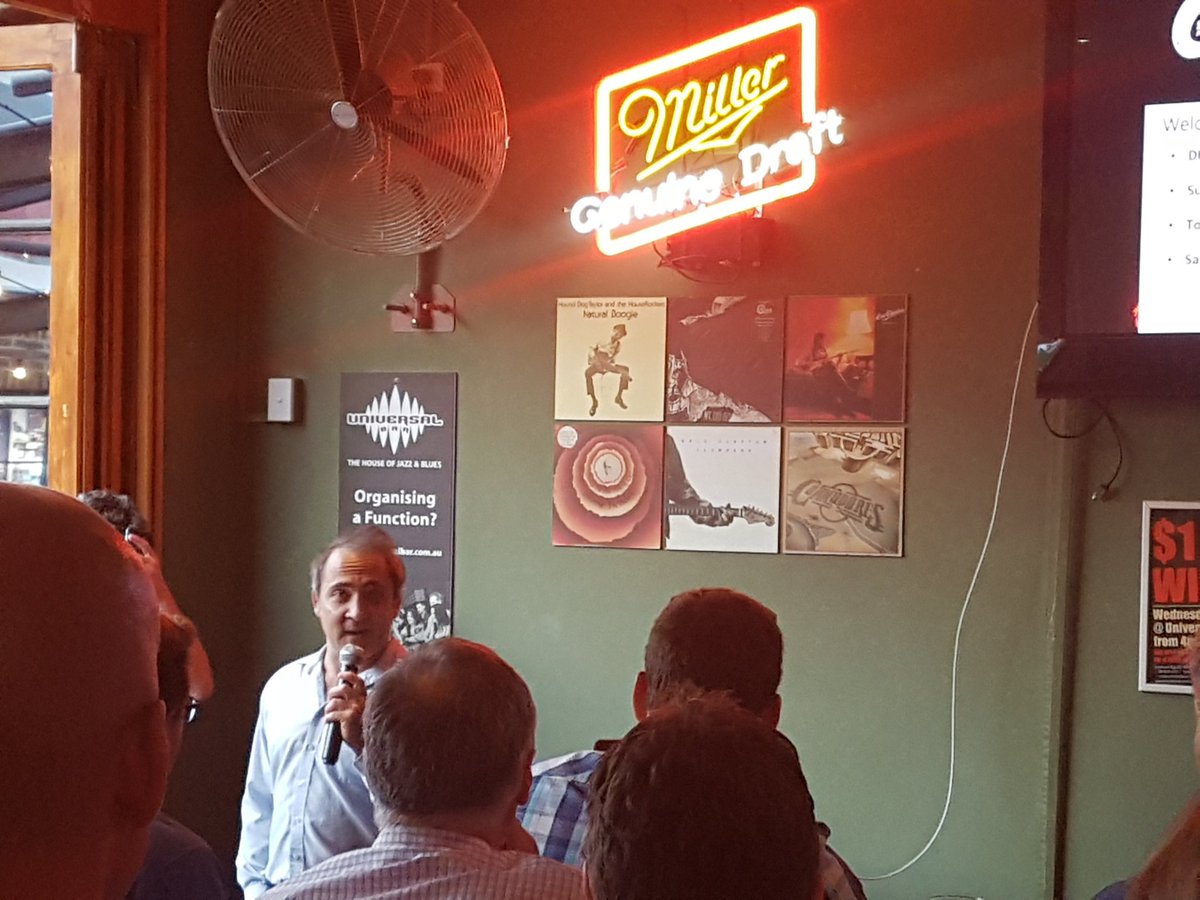 That's a wrap for Georabbleper #18.
We can't hold these events without the help of the greater Geocommunity! Please contact us if you've got a story to share over a few beers, or can help us pay for those beers and a bite to eat, or can help this rabble get itself organised!
This event brought was you by the Perth GeoRabble team and proudly sponsored by Amristar.
Stay tuned via #georabbleper for news about our next event coming up soon.