The inaugural African GeoRabble was hosted by the University of Pretoria and sponsored by AAM Africa. Over 30 GeoRabblers from industries spanning education, government, private and non-profit were treated to geoinspired talks from academic and private industry leaders.
First up was Peter Schmitz who shared on how GIS is being used to solve complex crime mysteries.
Peter was followed by Marius van der Merwe who unpacked "cloud computing in plain English", how it affects the GIS community in a world that demands information at their fingertips. A truly inspiring look into the future of GIS applications and data storage, dissemination and analysis!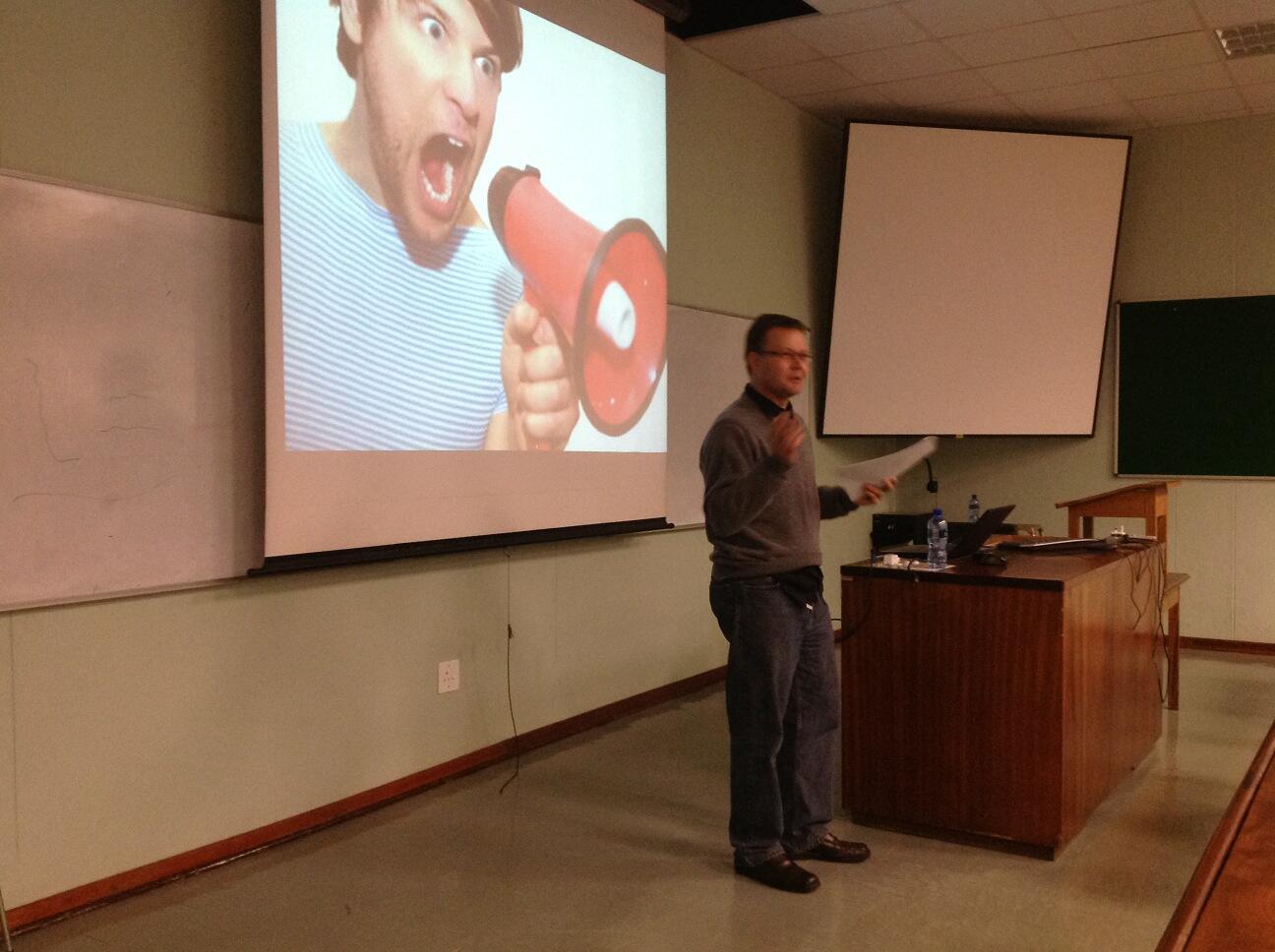 From the cloud to the sun, Samy Katumba exposed rabblers to Geoapplications in renewable energy mapping and how solar energy is being used to "em-power" African communities in remote locations.
Stuart Martin took GeoRabblers down a walk on memory lane using imagery. His interactive talk titled "looking beyond the picture" captured moment's history and how through further thought one can extract more than meets the eye.
Before we knew it, Victoria Rautenbach was in the spotlight shedding insights into spatial cognition and perception. Victoria shed light on how GIS and gaming is demystifying gender stereotypes in spatial perception.
Thanks to the South African GeoRabble team for their commitment in making this first event a huge success. We look forward to many such events throughout South Africa in the years to come. Off to Cape Town we go. To register, visit http://georabble-capetown.eventbrite.com/